3.2. Categories#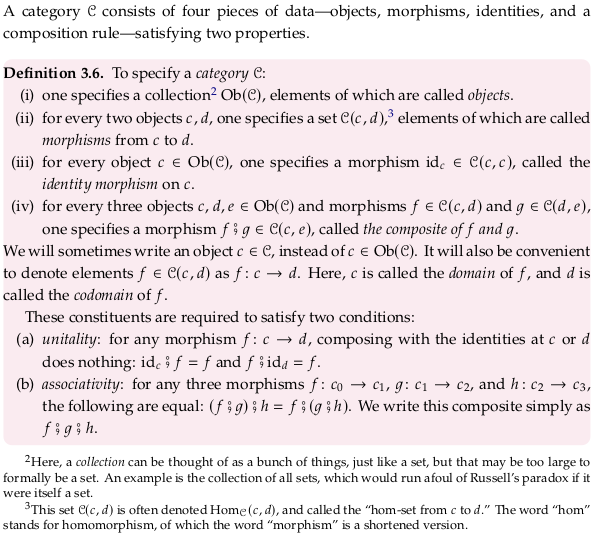 For a similar definition, see Category (mathematics). It excludes (iii), but makes a note that some authors include it. This page also provides a long list of examples, similar to what this section will do.
As noted in Morphism, some people also prefer to use "hom-class" for what is called "hom-set" here.
Thinking only in terms of sets and functions is limiting. What if all the items in your set share some property that you want maintain (or transform) as part of the functions associated with it? For example, groups have several definining properties and group homomorphisms maintain them. This is where category theory begins.
You can come to nearly the same perspective by thinking in terms of the elements/examples in the set you care about as training examples. What properties do the elements have in common that makes them belong to the same "set" so to speak? If you're going to do any work on your training examples then you need to understand these properties and be careful about how you maintain or transform them. That is, you can't just apply any functions to them.