6.3 Hypergraph categories
6.3 Hypergraph categories#

6.3.1 Frobenius monoids#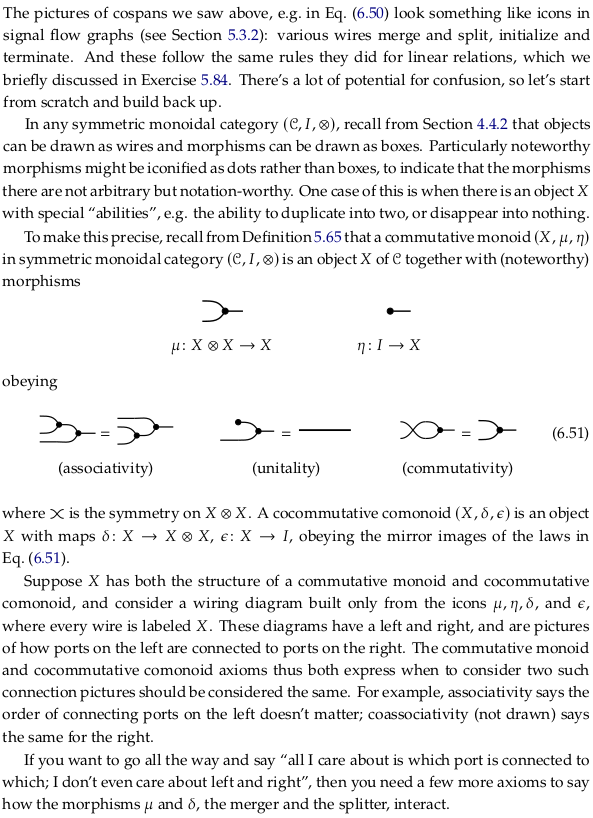 It may help to remember μ via alliteration (mu for merger), and the character η then looks similar (part of the same monoid). To get alliteration for δ you'd have to call it "doubler" rather than splitter (delta for doubler), and then ε is the next greek letter after δ (part of the same comonoid).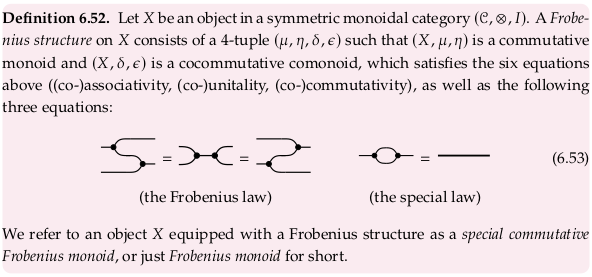 See also Frobenius algebra § Category-theoretical definition. What is called "the Frobenius law" here corresponds to the two commutative diagrams, and the end of the section mentions the special law.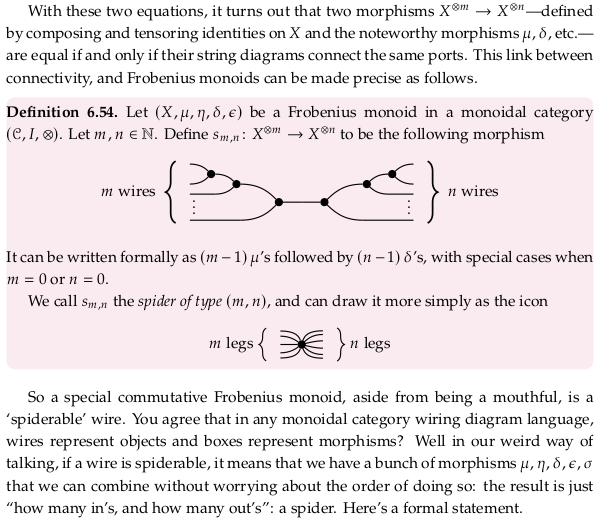 Theorem 6.55#
What is the author referring to with the word "each" in this Theorem? Did he mean to say there was more than one map \(f\)?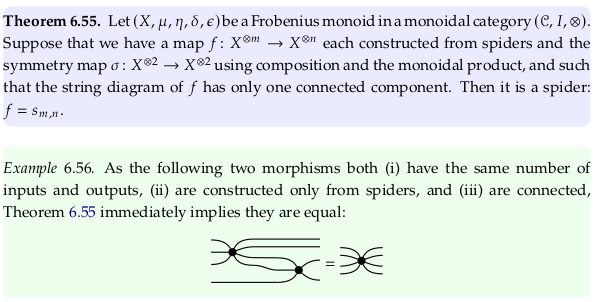 Exercise 6.57#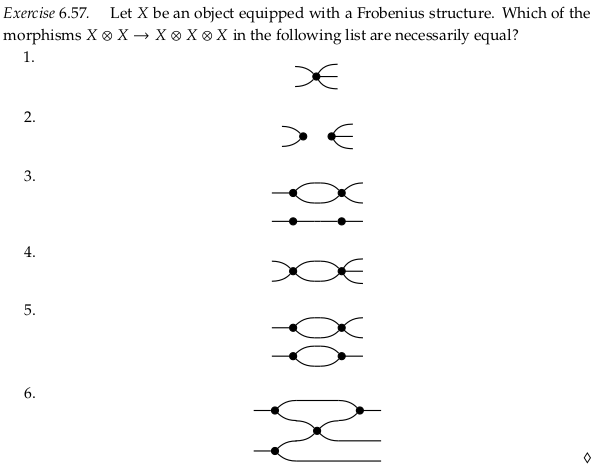 Reveal 7S answer

Theorem 6.58#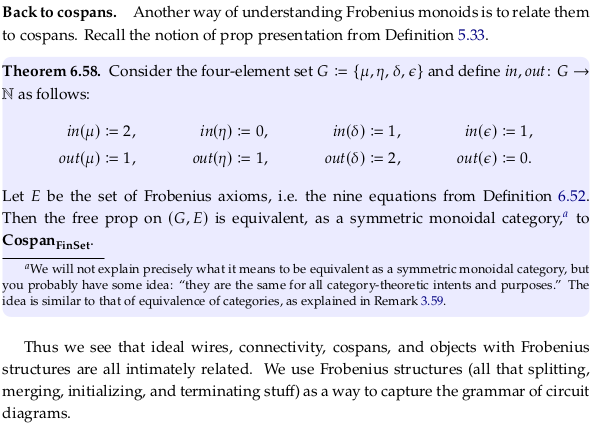 6.3.3 Definition of a hypergraph category#